Difference between Chevron and Herringbone pattern of parquet flooring in Dubai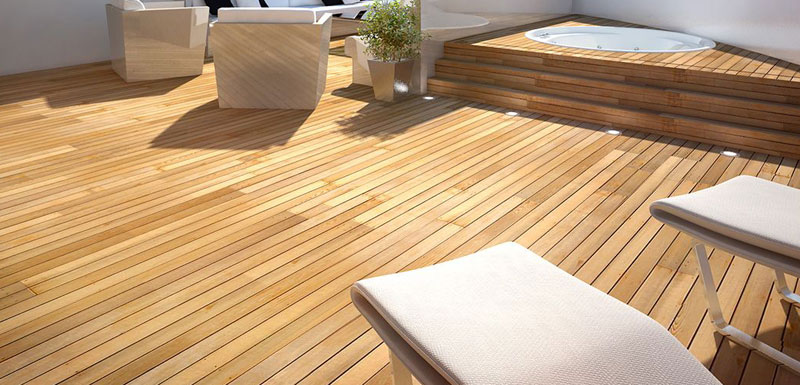 Parquet flooring in Dubai is leading the roster when it comes to the most popular choices of wood flooring in UAE. Within parquet flooring, the chevron pattern and herringbone design are the leaders when it comes to customer's choice. However, they are quite similar in design with only a subtle difference when it comes to pattern. This leads to novices getting confused among them.
Also, if you are looking to install wood flooring at your home or office in Dubai, then loads of times, a debate ranges as to whether one should go for chevron pattern or herringbone design of parquet flooring in Dubai. But, before you make that choice you need to know exactly the differences between chevron pattern and herringbone design of parquet flooring in Dubai before you reach a conclusion. Let us seek to answer that question here from a consultant from Dubai's trusted parquet flooring company.
Differences between Chevron pattern & Herringbone parquet flooring –
Both are variations of parquet flooring and are quite similar to look at for an untrained eye. However, chevron and herringbone patterns of parquet flooring are totally different from each other. The 3 key differences that distinguish herringbone from chevron design in parquet flooring are as follows:-
The pattern
The shape of the planks
The overall effect
Both herringbone and chevron patterns in parquet flooring create a stunning effect on the floor of your Dubai property, whether residential or commercial. However, properly understanding the differences in chevron and herringbone designs of parquet flooring will help you identify which among-st them is ideally suitable to your home or office in Dubai. The main difference between a herringbone and a chevron wood floor is the fact that a herringbone floor has a more subtle broken zig-zag pattern. With a chevron wood floor, the angles of the wood mean they form an exact point.
Both chevron and herringbone pattern of parquet flooring can be bought in different shades and sizes. Thus, if you have decided to go for a zig-zag effect on the wooden floor of your house or business premises, then you can mix and match between different colours and sizes of wooden planks in herringbone and chevron patterns of parquet flooring in Dubai to see which one suits your residential or commercial property in Dubai the most. To give a good example, you can achieve a modern, contemporary look for your property using Scandinavian-style chevron parquet flooring, big wooden tiles and light shades. Similarly, to impart a classical look invoking grandeur to your house or business premises in Dubai, you can choose a traditional herringbone wooden floor using normal wooden planks in a rich, dark shade.
Also, long but thin wooden tiles create a tight pattern for both designs on your wooden floor whereas small wooden planks create a chance to inculcate lots of details. This size usually depends on the area of your room. To add a touch of your personality to your room, you can choose a chevron pattern in unusual shades. Also, at your company office in Dubai, to create an ultra-modern look without losing the classic grandeur i.e. best of both worlds, it would be best to go with a stylish grey herringbone wooden floor.
To conclude, the choices are endless. It depends on you to make the decision. To seek better advice so that you can make the right decision, it is best to get in touch with wood flooring experts of Hillswood designs, one of UAE's top wood flooring companies in Dubai. To seek their proficient advice, go visit their contacts section.