Dubai Expo 2020 Impact on Real Estate & Flooring Companies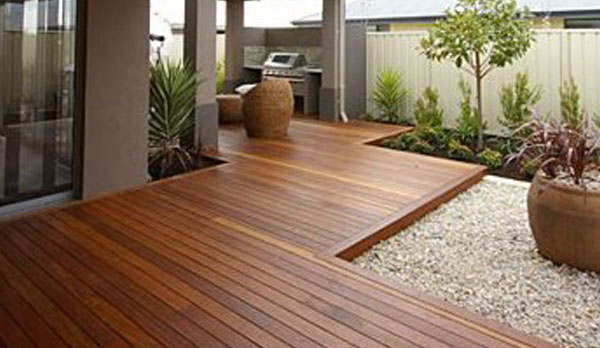 Dubai Expo 2020 is expected to provide a massive boost to the Real Estate and Design sectors in Dubai. As per their official website, right from 2013 when the World Expo was offered to Dubai for 2020, there has been a capital injection of approximately AED 37 billion in the emirate. Of this cash inflow, a large part can be attributed to the real estate sector and construction industry.
In fact, during the 6 months of Dubai Expo 2020 it, about AED 22 billion will get invested in the emirate through different ventures in various industries. This amounts to 1.5% of the GDP of UAE. Thus, any rational person can surmise that Dubai Expo 2020 is going to be hugely beneficial to UAE's economy. With real estate being a prime contender pushing Dubai's economy forward, it is logical to deduce that a large part of this foreign investment will get allocated in real estate.
From the above figures, we can safely conclude that there will be a boom in the real estate industry of UAE due to Dubai Expo 2020. Naysayers may ask whether any proof can be provided about the actual impact of Dubai Expo 2020 on real estate in UAE. In reply, one can show them the actual construction site of Dubai Expo 2020. Developing the various districts created a lot of work for real estate and construction companies. Additionally, after Dubai Expo 2020 ends, the site will be repurposed to serve local population; thereby creating systematic but sustainable and long term infrastructure platform to fuel growth in Dubai's economy.
In terms of numbers, the Dubai Expo 2020 awarded 1200 small contracts worth around AED 2 billion to various construction contractors in 2016. Furthermore, 47 big contracts were given out to real estate developers in 2017. Thus, by proof of numbers also, one can show the doubters how Dubai expo 2020 has brought a fillip in the real estate industry of Dubai.
Moreover, this does not account to the real estate projects that are being developed around the Dubai Expo 2020 site. After the exhibition gets done, a lot of the exhibition sites will be repurposed for local businesses to serve Dubai consumers. As a result, there have been a lot of commercial and residential projects that have been developed around the site. In the short term, they will serve the purpose of catering to the needs of people visiting Dubai Expo 2020. In the long term, they will cater to the local emirate businesses and populace. In fact, after the Dubai Expo 2020 is over, the site that was specially constructed for the event, will be redesigned as District 2020 and will host business, art and other types of events. This will ultimately prove to be a gift to the emirate that keeps on giving, continually adding to the sustainable economic development of Dubai.
It is a known fact that the real estate, construction and flooring industry has a knock on effect on other industries like electrical, plumbing, interior design, wood flooring, etc. Thus, local businesses like Hillswood Designs would also largely benefit from this boom and immensely contribute as they would get contracts from real estate developers and construction companies as well as individual investors for furbishing their projects.
Additionally, there are industry specific exhibitions too like Building with Wood – Bold Buildings, an event that will help you learn more about wooden construction, the benefits of building with wood and the technology behind it. This will inadvertently, help full-service flooring, interior and urban design companies like Hillswood Designs as they not only gain knowledgeable customers with better understanding of wooden floors but also get to tie-up with international brands and bring their wood flooring products and services to Dubai and UAE market.