Flooring Company Exhibitors at 2021 Big 5, Dubai, UAE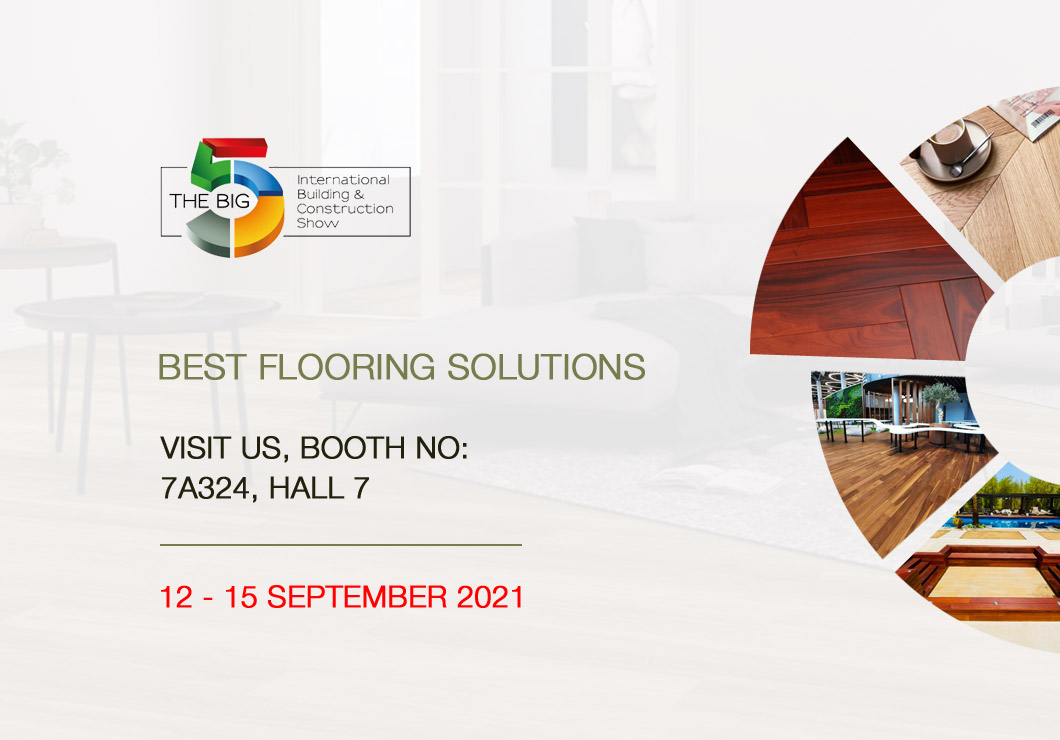 The Big 5 Show, Dubai, is one of the world's top construction industry events. After the Covid, it is one of the few events globally that allows in-person attendance at the exhibition along with live-in meetings for the attendees. The Big 5 2021 to be held from 12 – 15 September, allows companies in the construction trade including list of flooring companies from not only UAE and other GCC countries but from all over the world to display their products and meet prospective decision makers like architects, building contractors, designers,  construction professionals, consultants, decision makers and so on. Hillswood Designs, one of UAE's leading flooring companies has set up a booth in the exhibition hall:
Booth Number: 7A324
Hall 7,
Dubai World Trade Centre
What is the Big 5 2021 expo in Dubai?
Since 1979, the Big 5 show has worked tirelessly to bring together the global construction industry under one roof and unite them through their needs that other companies can fulfil; thereby creating business opportunities as well as to share knowledge and innovation. During this pandemic, proper safety measures have been kept in place to allow in-person attendance for companies in the construction industry to display their products to strategic shareholders. Thus, the Big 5 2021 in Dubai aims to create business opportunities for construction project executives to find new suppliers, discover innovative products and learn from industry experts from free. The main aim of Big 5 2021 exhibit is to allow networking in the construction industry in-person at Dubai.
Which companies will be exhibiting at the Big 5 2021 exhibit?
When one speaks of the construction industry, we will be seeing companies dealing in building interiors & finishes, concrete & cement products, flooring products & services, urban design & landscape products, windows, doors & façade, building envelope, special construction, construction tools & PPE, offsite & modular construction, etc. Thus, one will be able to glimpse all the products needed in the entire construction cycle. Companies in the construction trade from all over the world will be taking part in the Big 5 2021 expo in Dubai in order to enter new markets, generate qualified leads, build their brand and network with decision makers of construction projects.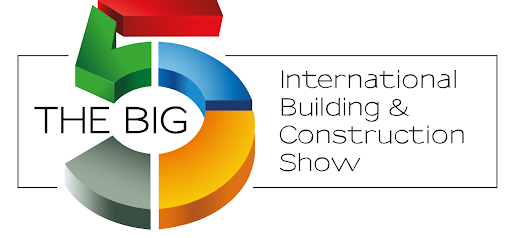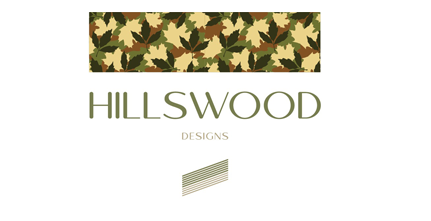 At the Big 5 2021 Dubai construction industry exhibition, there are more than 1100 exhibitors confirmed from about 50 countries with 20 countries having dedicated pavilions to showcase their local products. While 60% of the companies hail from UAE followed by 19% from Saudi Arabia, India takes the bronze with 8%. Qatar and Oman occupy the next berth with 6% companies each with Italy next at 4% followed by Bahrain, Egypt, Iraq at 3% each and Pakistan summing up the top 10 at 1%. Other than these, countries like Greece have dedicated pavilions to showcase their local products for the construction industry. Thus, construction project magnates can use this even to find new suppliers to source international products for their construction projects wither for better quality or lesser price.
Who will one network with at the Big 5 2021 expo in Dubai?
Well, the short and sweet answer for that would be visitors will get to meet manufacturers, distributors, suppliers, contractors, engineering firms, consultancies, architectural and design firms, trade associations, real estate developers, project management firms and others in the construction trade. Among the visitors will be key construction industry professionals like architects, CEOs, directors, contract managers, engineers, government representatives, interior designers, plant managers, project managers, purchasing managers, quantity surveyors and other construction industry executives and officers.
Past surveys of the Big 5 expos have shown that 94% exhibitors from around the globe promoted their brand successfully, 92% found distributors for their products, 89% got valuable insights into the market, 80% sold their products to new customers and 73% launched a new product in the Gulf region (source: www.thebig5.ae). The best companies dealing not only in the main supplies including wooden flooring supplies, SPC flooring solutions, Floor refurbishment & maintenance providers and much more, but also in new & innovative flooringsolutions like 5G Technology in HDF (High Density Fiber Board) laminate flooring and so on, will be there considering such great results. Thus, one will get to network with the market leaders in construction industry, innovative product manufacturers, flooring solutions providers leading companies from other countries, SMEs, start-ups, etc. along with high profile decision makers from private and government sectors.
Exhibitors can place their products directly in the hands of their buyers and provide a powerful sales message to potential clients. Visitors will be showered with expert-led content from knowledge leaders and get to know innovative products that can drive their business forward as well as suppliers to products that they currently use but at a better quality for same price or at same quality but lesser price.
Flooring Products & Services Company at the Big 5 2021 expo in Dubai
As explained earlier, the Big 5 expo covers all the products associated with the construction cycle. One such sector is wooden flooring, rigid vinyl flooring (SPC) and outdoor decking products. Hillswood Designs is one of Dubai's best flooring companies supplying flooring products to construction projects in UAE and other GCC countries. As a leading full-service flooring, interior and urban design company, Hillswood Designs provides quality flooring products and innovative lifestyle solutions to develop ambience in commercial as well as residential projects.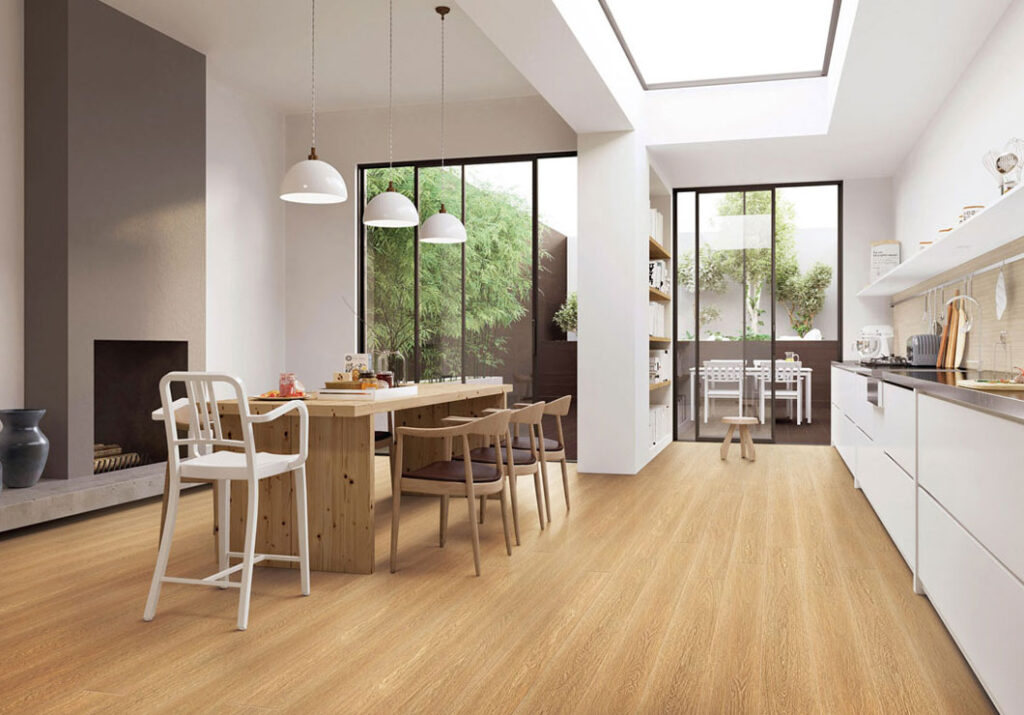 At their workshop in UAE, Hillswood Designs design and manufacture custom-made floors with a natural oil finish. As a leading wood floor supplier in UAE, Hillswood Designs supply high quality parquet flooring not only in Dubai and Abu Dhabi but all around UAE and other GCC countries. Through their parquet flooring factory in UAE, Hillswood Designs provide wood flooring solution to construction projects in the Gulf region through their 3 main parquet wooden flooring products viz. chevron, designed and herringbone. Additionally, Hillswood Designs also supply Rigid Vinyl Flooring aka SPC (Stone Plastic Composite). Many builders and architects in UAE choose Hillswood Designs to source their needs of rigid core luxury vinyl flooring because of their reputation and popularity as a leading SPC flooring company amongst clients in Dubai, Abu Dhabi, Sharjah, etc. Along with wooden flooring, Hillswood designs also supplies solid wood outdoor decking products imported from Indonesia, Malaysia and South America for outdoor decking projects in the Middle East.
At booth no. 7A324 in Hall 7 at the Big 5 expo in Dubai World Trade Centre from 12-15 Sept. 2021, Hillswood Designs will be showcasing its products to all the in-person visitors of the Big 5 construction industry exhibit. Anyone representing a company dealing with or looking for flooring products and solutions can check out these products in-hand and get to know more about them like quality, innovation, pricing, benefits, etc. Hillswood Designs has set up shop at the Big 5 expo precisely to exhibit their wood and laminate flooring products and solutions, share our knowledge with new customers, connect with existing clients along with getting to know problems faced by our buyers and facilitate partnerships with them to provide solutions from our innovative workshop in UAE. Thus, anyone looking for a flooring company at the Big 5 event to buy hardwood flooring, custom made flooring, designed parquet wood flooring, laminate flooring, oil finish for wood, outdoor decking, parquet flooring, semi solid wood flooring, SPC and vinyl flooring, then they can hop onto Hillswood Designs at booth no. 7A234 in Exhibition Hall 7 to look at wooden flooring products and find innovative solutions to their problems along with gaining further knowledge and creating alliances for future endeavours in construction industry.
Visitors and decision makers who are interested for list of flooring companies/ exhibitors at the Big 5 Show, also looked for:
Wooden Flooring Companies Exhibiting at Big 5 Dubai
Flooring Suppliers &Solution Providers
SPC (Rigid Vinyl) Flooring Companies
Parquet Flooring Companies
HDF (High Density Fiber Board) Laminate Flooring Companies
Outdoor Decking Companies
Wooden Flooring Site Coating, Refurbishment, Maintenance Providers