Shop at Dragon Mart Dubai for Wood Flooring for your Home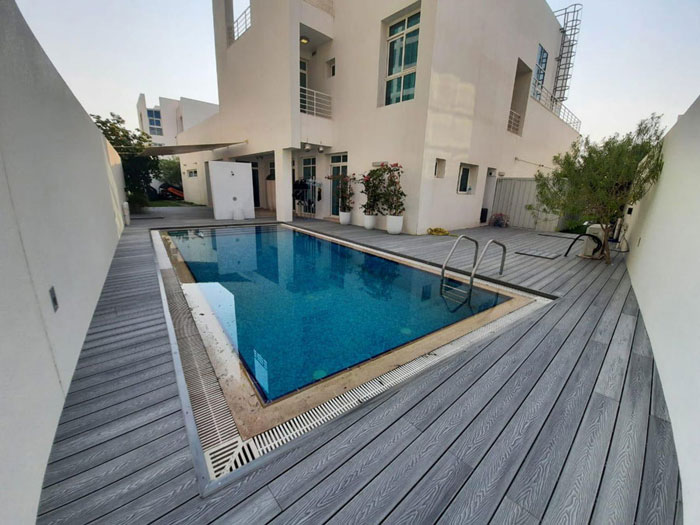 Visit our showroom at the Dragon Mart Dubai, and discover a wide range of wooden floors and solutions with Hillswood Designs. Dragon Mart, near our showroom, there is ample free parking which make it easier for our customers to visit in person and browse through our range of wooden flooring products and services. Our skilled installment team will help you in your wood flooring installment as well. At Dragon Mart Wooden Flooring Showroom, our aim is to offer finest products at fair prices and with a great service for your home, residential or commercial properties.
Dubai home and villa owners' trust on Hillswood Design Wood Flooring Solutions and Services manifests our expertise, quality and customer service.Over the years, we've helped homeowners in Dubai and across UAE find the perfect floor for their space.Drop in to our Wood Floor Showroom in Dragon Mart, Dubai, and browse through our product samples and get a free consultation today.When you will visit Dragon Mart, one of the largest products' hub in the world, it is all together a new experience. You will get numerous options from the list of Wood Flooring Showrooms to choose flooring for your home and spaces.Visit our wood flooring showroom, Nearby BB Entrance, Shop No, ST-16, Dragon Mart Dubai.
Why Dragon Mart Dubai?
Here are Top Reasons to Visit One of the World's Largest Products Hub in World.
One destination, many options
You will find almost any range of products in one sprawling mall.
Outstanding Shopping experience
With variety of products, there is something for everyone to shop for.
Family Shopping
The mall is also filled with vast selection of products for children of all ages. Even take them to Fabyland kids' entertainment zone and let them have fun.
Shop for your home
Every item needed to décor your home whether lights, furnishings or flooring products or outdoor decking for your garden, all are readily available here.
Shop for your office
Find high quality products relating to your office here at an affordable price.
Electronic Shopping
Dragon mart is place where you will not miss outstanding electronic products at reasonable prices. The products are latest and go with the trend.
Dining while shopping
Looking for restaurants or cafes while shopping? Dragon Mart has plenty diverse and delicious options to indulge in
Watch a movie
Dragon Mart hosts a cinema complex so that you can also watch latest movies if want to relax and entertained.
Parking Lot
Dragon Mart offers ample free parking space, so that you can shop with a peace of mind.
Visit www.dragonmart.ae for more information.