Why you need Wooden Flooring for Home in Dubai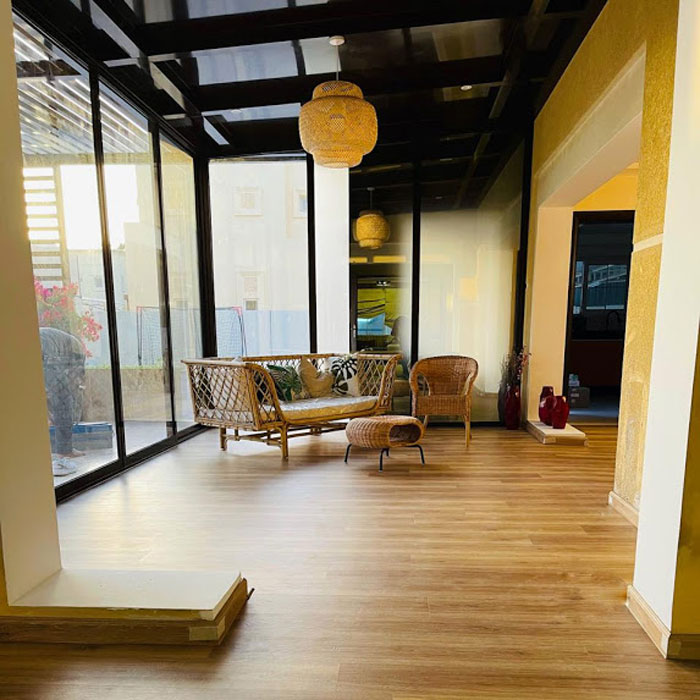 Why do you need Wood Flooring for your home in Dubai Considering the climatic conditions of Dubai, UAE, there are many advantages that wood flooring has for the residences and homes. It adds warmth, character and style to any home irrespective of its architecture and design. The costs of wooden flooring at the time of buying are normally little higher than the other type of floorings available in the UAE market but they wood floors can last for generations if regular maintenance, care and necessary repairs are done correctly. One of the key reasons why wood floors are appealing and popular choice with the Dubai homeowners and residents. At Hollywood Designs Wood Flooring Company, we love to make your home floors look great and deliver exceptional values to our esteemed customers.
Durability
Both Solid and Engineered Wood Floors are highly durable and resistant to inevitable natural damages. Wood floors are natural and more comfortable throughout the year.
Maintenance
Wood Floors are more resistant to spills and dirt, and easy-to-maintain and clean. What's more, keeping wooden floor clean is extremely easy.Hygienically wood floors are far better than other kind of floors. This helps pet owners and allergic people health-wise, as wood floors do not harbor parasites or allergen producing spores.
Style
Wood Flooring adds great charm to natural appeal to home spaces. They carry enduring appeal and authenticity. Because of their naturalness, they are never out of trend and fashion, thus ensuring one save time and money in the future.
Sustainable
Because of its versatility, Wood Floors at your Home does not need replacing again and again. This makes it more eco-friendly than other types of flooring. At Hillswood Designs, we source finest wood sustainably to reduce impact on the environment.
Great Investment
When it comes to purchase of Wood Flooring, it comes with prices range from budget-friendly to premium options in Dubai. Plus, with much longer durability, wood floors are great way to invest in whether they are for rented homes or your own property. For more information about our flooring options, available in a range of grains, finishes and colors, for your home or property or work space, call us or send us an enquiry today.