2 more reasons why Hillswood Designs is one of the best wood flooring companies in Dubai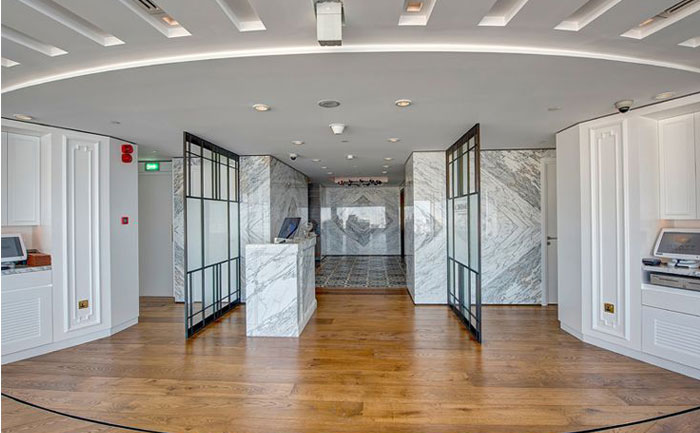 Whether you are a home owner or a business owner in Dubai looking to install wooden tiles on the floors of your house or business premises, you must have heard about how wooden tile installation is relatively easy and can be completed without issues, unless…
Yeah, unless something throws you off, something simple like irregular shapes, subfloors, existing surfaces or material issues that exasperate you to such an extent that you feel the living daylights have been knocked out of you.
Wood flooring professionals are always searching for innovative ways for the best layout possible or those little things that will make wooden floor installation spot on at your Dubai property, whether residential or commercial. It is very common to see the same wooden tile installation problems over and over again. Based on 2 more reasons, we discuss why Hillswood Designs is one of the best tile and flooring contractors in Dubai for wood flooring.
1. Cracked Tile
A common phenomenon that can occur when installing wooden tiles on the floor of your home or office in Dubai is that a singular wooden plank may crack. You might feel that the reason behind the crack was that something really heavy fell or was placed on top of the wooden floor at the spot where the wooden tile was installed but that's not the case always. Most often, the reason behind this singular cracked tile is that it is located mid-span between joists and the crack occurs when joists tend to move.
Before the contractors at Hillswood designs, UAE's top wood flooring suppliers in Dubai start to perform their work of installing wooden floor at your house or business premises in Dubai, they make sure that the floor is levelled and the subfloor is properly reinforced. Also, the experienced wood flooring craftsmen at our disposal ensure that the maximum deflection allowed needs to be in the range of 1/360th of the span length.
2. Expansion & Contraction
The environment can affect wooden tiles in Dubai, leading them to expand or contract. Also, the lack of proper joints when it comes to neighbouring surfaces built from different materials, can cause wooden planks pop up in air; especially, when it comes to the smaller joints.
The experienced team of professional experts at Hillswood Designs, UAE's top wood flooring suppliers in Dubai, ensure to leave at least ½ inch in between the last line of tiles and the next surface or material, either on the floor or wall, to allow for both materials to expand and contract accordingly.
These are not the only reasons as to why Hillswood Designs is one of the best tile and flooring contractors in Dubai when it comes to wood flooring. In further posts, we shall list more features of the best tile and floor contractors in Dubai for wood flooring as well as show how Hillswood Designs, UAE's premiumwood flooring company in Dubai, exemplifies them. To know more about Hillswood Designs, get in touch by visiting their Contacts section on website.