Wood Flooring for homes in Dubai as well as offices and hotels plus restaurants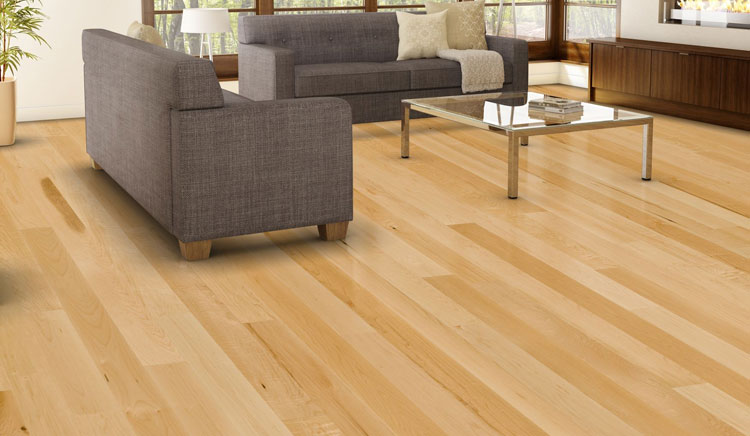 Dubai is known for its lavishness and grandeur. This seems to have seeped into Dubai's homes and offices as well along with hotels and restaurants. At most opulent places that you visit in Dubai, the first thing that you notice as soon as you enter is the flooring. While interiors attract, it is the flooring that leaves the first impression in people's minds both in terms of look and feel. That is why, most home owners and business owners in Dubai have started to give extra special attention when it comes to flooring for not only Dubai homes but also hotels, restaurants and offices in Dubai.
Amongst the huge melee of flooring options, the up and coming option that is really creating waves all over Dubai is wood flooring, especially for homes but equally for offices, hotels and restaurants. Product trends and sales in Dubai's flooring sector suggest that wood flooring is becoming the go-to option for houses and business premises in Dubai. The primary reason for this attachment is that wooden flooring in Dubai imparts a certain sense of elegance and a particular feel of beauty to Dubai property, whether residential or commercial.
Additionally, while stone, tiles and carpet can be considered to be common types of flooring, wooden flooring is considered to be the most prevalent form of exclusive flooring in Dubai. Wooden flooring suits the tastes of elite tourists, expats and citizens in Dubai because of its beauty. However, the maintenance and durability of wood flooring also make it a popular flooring option amongst home owners and business owners in Dubai. This has resulted in residents of Dubai and businessmen too scouring various wood flooring companies in Dubai like Hillswood Designs to look for different types of wood flooring in Dubai.
If you too are looking at different types of wood flooring for your home or office in Dubai or even hotels and restaurants, then one of the best places to buy wood flooring in Dubai that is of premium quality at a good price is Hillswood Designs, one of UAE's top wood flooring companies in Dubai. The experienced team of wood flooring experts at Hillswood Designs will listen to your needs and then direct you to different options of wood flooring at different budgets that are suitable for your place. Then, you can browse amongst them to choose the wood flooring option ideal for your home, office, hotel or restaurant in Dubai. To get in touch with them, just visit the Contact section and buy yourself a great piece of wood flooring at a price that fits your budget.